UX Designer
Warsaw/Remote
Full-Time
SUM 7 000 - 12 000
@ B2B, Employment Contract
Apply now!
Currently, we are looking for a UX Designer who will join our Design Team. If you are interested in long-term, stable cooperation and opportunity to work on projects for recognized brands, non-corporate atmosphere and influence on solutions used in a given project, we have a good place for you. Welcome to Move Closer team!
Requirements
2+ years of documented commercial experience, portfolio of commercial projects,
Excellent command of written and spoken English and Polish,
Great communication and presentation skills,
Good understanding of business and technology,
Experience in UX Audits and Opening project workshops conducting,
Excellent communication skills and creativity – ability to provide clear and insightful information/feedback especially in writing,
Being curious and eager to learn.
Job description
As a UX Designer at Move Closer you will be responsible for:
working in end-to-end digital process as a part of project team,
mapping user flows, defining information architecture, designing wireframes and interfaces, building low-fidelity & high-fidelity prototypes,
leading workshops and meetings with clients, presenting all aspects of a project in front of the internal team and clients,
UX Auditing client's projects and improvement recommendations,
collaboration with other Design Team members.
Benefits
Flexible forms of employment: employment contract or B2B,
Non-corporate atmosphere and influence on solutions used in a given project,
Flexible working hours, the opportunity to work remotely,
MacBook Pro, all necessary peripherals, and a 4k monitor,
For B2B: possibility to buy your own equipment, with additional payment from the company,
For B2B: 20 paid days off from service,
Benefits: co-financing of private medical care and Multisport card,
Modern office with space for concentrated work, group work, or relaxation.
CongratulationsYour application has been successfully sent
SUM 7 000 - 12 000
@ B2B, Employment Contract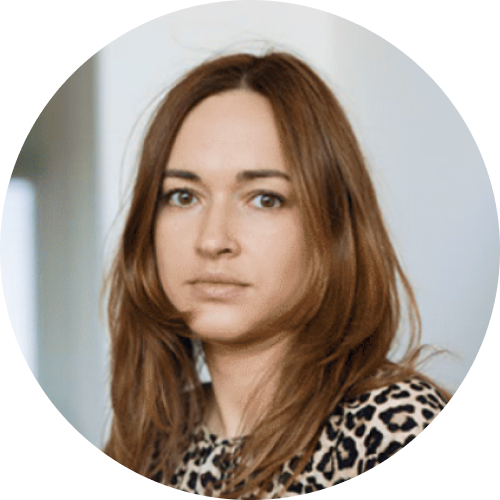 Hanna Kozlowska
Head of People